Contact Full Spectrum Emergency Room and Urgent Care
ATTENTIVE CARE IN SAN ANTONIO
At Full Spectrum Emergency Room and Urgent Care, we are proud to be your number one provider for all emergency and non-emergency needs in San Antonio, TX, and the surrounding areas. Our warm, welcoming, and family-friendly staff is dedicated to supporting you and your entire family. We offer free consultations both in-person and over the phone, as well as a walk-in service. We know patients love the convenience, and that's why our facilities have little to no wait time and our helpful PA is available to answer your questions or concerns 24 hours a day to remain as accessible as possible.
Our highly experienced team is fully equipped with state-of-the-art technology to treat a wide range of conditions and other medical disorders for quick and attentive care. We offer on-site laboratory services, observation rooms, and much more to provide a variety of testing and screening options.
Our team is available to assist you 24/7, 7 days a week.
Call us at (210) 429-8313 or reach us online today to learn more about our comprehensive suite of urgent care and emergency room medical services.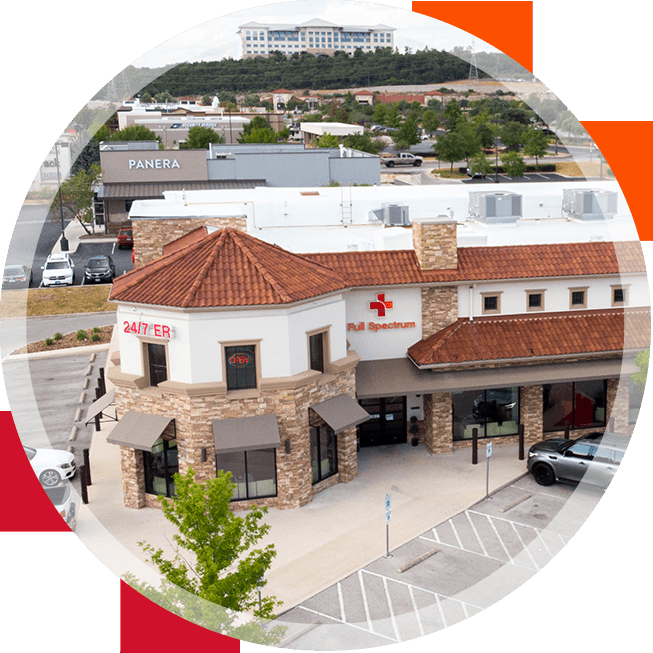 CONTACT US TODAY WE ACCEPT WALK-INS 24/7/365
*This is not a registration form, please select our Registration Form Tab. Or if you have any questions concerning your visit call us at (210) 405-1164.