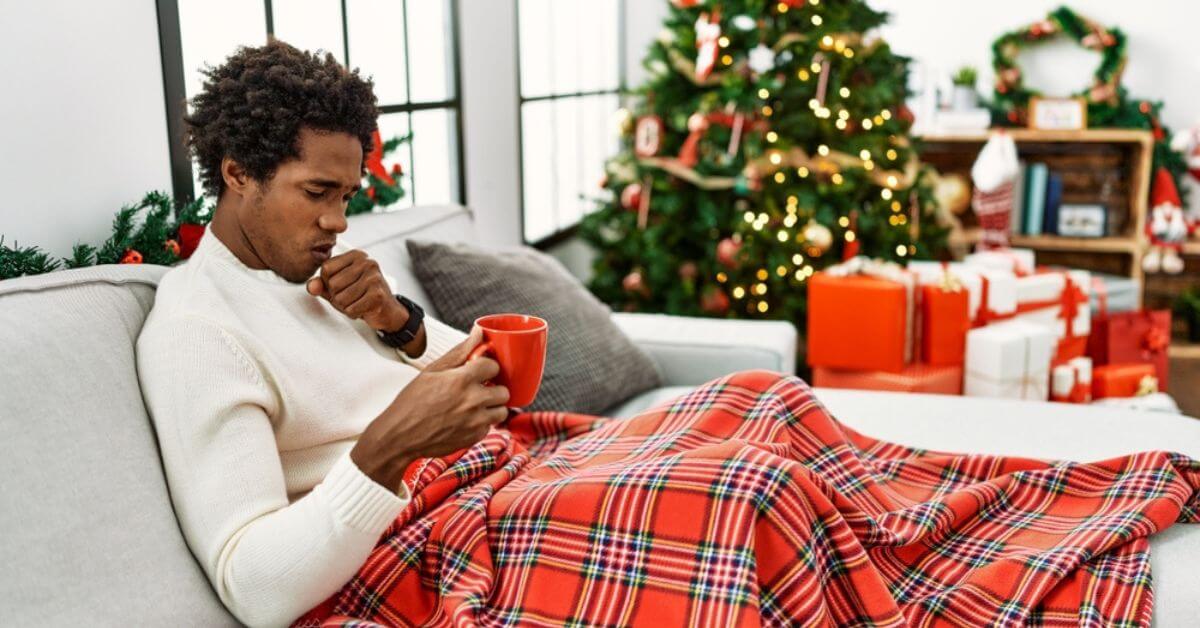 Avoid Falling Sick This Christmas
The holiday season is here, so it's time to get together with family and friends. While the festive gatherings are a lot of fun, they can also bring sickness along with them. In fact, as we prepare for the Christmas holiday, flu, RSV, and COVID-19 infections are all rising across Texas.
As such, you should take precautions to prevent getting sick. Here are some tips on sickness prevention that can help you stay healthy and enjoy your holiday season worry-free:
Stay away from people who are sick.
It's a good idea to keep your distance from anyone not feeling well, as common illnesses can spread quickly. If you're visiting family and friends, be sure to ask if anyone is feeling unwell before coming into close contact with them. If someone you love cannot attend the holidays, offer alternatives such as a Zoom Christmas party or postpone the holiday until everyone is back to feeling their best!
You should follow the same common courtesy you would expect of your family members if you or someone in your household feels unwell; this means staying home and away from social gatherings until you feel better.
Practice social distancing and mask-wearing.
The CDC recommends wearing a mask in public settings and practicing social distancing to help reduce the risk of getting sick. Be sure to wear a face covering when you're gathering with family and friends, as sickness can spread through droplets released when someone coughs, sneezes, or talks.
Wash your hands regularly.
Washing your hands is one of the most effective ways to stop the sickness from spreading. Make sure you maintain a regular hand-washing routine throughout the day and use plenty of soap! It is also essential to share proper hand-washing techniques with your children. We recommend teaching them songs to help them remember the steps.
Stay up-to-date on vaccinations.
Vaccinations are one of the best ways to protect yourself from sickness, so it's crucial to ensure your vaccinations are up-to-date. Two of the most important vaccinations this season are the COVID-19 booster and the influenza shot.
As we are likely to see a surge in COVID-19 this season with daily life opening back up and holiday travel, ensure you get your COVID-19 booster as eligible. Additionally, the flu shot is a must for yourself and your family, as it can protect you from sicknesses like the seasonal flu.
Get enough R&R.
You're more likely to become ill if your body is too tired or stressed. Make sure you get enough sleep during the holidays and take some time to relax and unwind. While holidays are an exciting time, they can also be overwhelming and wreak havoc on our nervous systems — and our nervous and immune systems are directly linked. This means when your nervous system is not feeling its best, neither is your immune system.
To ensure you don't get too overwhelmed this Christmas season, practice mindful habits such as meditation, yoga, and journaling.
Boost your immune system.
Eating a healthy diet packed with fruits and vegetables, drinking plenty of water, and taking multivitamins can help to keep your immune system in tip-top shape this holiday season. You should also ensure you stay plenty hydrated, as dehydration can enhance illness and sickness symptoms. To ensure you are getting proper water intake, try tracking your daily water intake with a simple app on your phone and carrying a water bottle with you when you leave the house!
And while we are on the topic of what we eat and drink this holiday season, attempt to moderate your alcohol and heavy food intake. Studies show that drinking excess alcohol can weaken your immune system, making you more likely to get sick. Also, junk and processed foods are high in sugar, and unhealthy fats can deplete your body's natural defense systems and leave you groggy and unwell.
Stay warm and dry.
Germs thrive in cold, damp environments, so ensure you have enough layers if you're out and about during the colder months. Additionally, ensure you and your family stay dry when you're out in the rain or snow to help reduce sickness symptoms.
Taking Care of You All Season Long at Full Spectrum Emergency Room and Urgent Care
With these tips, you'll be able to enjoy the holiday season sickness-free! However, if you find yourself feeling ill this holiday season, the team at Full Spectrum Emergency Room and Urgent Care is on standby to get you back to feeling your best. Our compassionate team will make you feel better faster without waiting for an appointment!
If you have questions about our services this season, simply fill out our online form or give us a call at (210) 429-8313.
From all of us at Full Spectrum Emergency Room and Urgent Care, we wish you a happy and healthy Christmas!