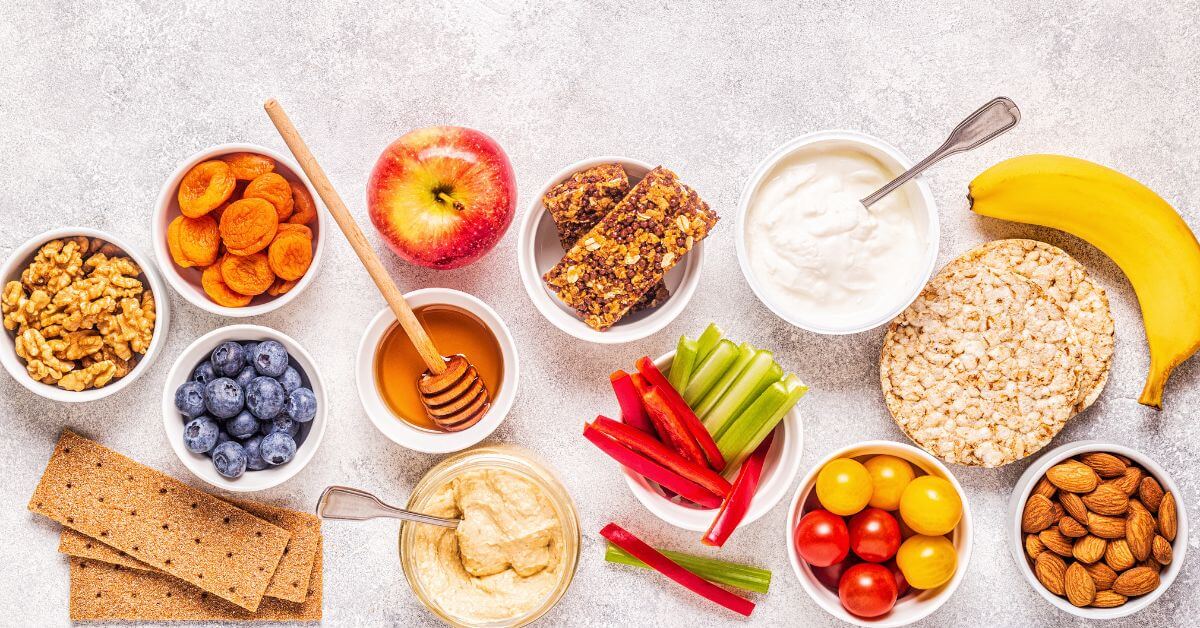 National Snack Food Month
February is National Snack Food Month, but that doesn't mean you have to compromise your health for a delicious treat. This winter, it's possible to snack smart and enjoy snacks that taste great and offer endless health benefits.
The following recipes and nutritious snacks are some of our favorites to get you through the chilly months:
1. Roasted Chickpeas
Roasted chickpeas are a crunchy and delicious snack packed with protein and fiber, which can help you feel full and satisfied for hours.
These crunchy little bites are versatile and easy to prepare, making them an excellent option for a healthy snack that's both tasty and convenient. To make roasted chickpeas, simply:
Drain and rinse a can of chickpeas.
Pat the chickpeas dry.
Toss with a drizzle of olive oil and your favorite seasonings (we recommend cumin, paprika, and garlic powder).
Roast in the oven at 400°F for 20-25 minutes or until golden and crispy.
2. Fruit and Nut Trail Mix
A classic snack, fruit and nut trail mix is a great way to boost energy and provide bountiful amounts of protein, fiber, and healthy fats! Try the following instructions:
Mix the dried fruit, nuts, and seeds in a large bowl.
Spread the mixture evenly on a baking sheet and bake in a preheated 350°F oven for 8-10 minutes or until the nuts are lightly toasted.
Let the trail mix cool completely, then transfer it to an airtight container.
Store in a cool, dry place for up to two weeks.
3. Yogurt Parfait
Yogurt parfaits are a sweet and satisfying snack perfect for a mid-morning or mid-afternoon pick-me-up. The yogurt provides protein, while the fruit and granola add fiber and healthy carbohydrates. To make one, simply:
Take a clear glass or jar and add a layer of Greek yogurt.
Add a layer of fresh berries on top of the yogurt.
Sprinkle a layer of granola on top of the berries.
Repeat steps 1-3 until you reach the top of the glass or jar.
Serve immediately and enjoy your healthy and delicious Greek yogurt parfait.
Your Partner in Health at Full Spectrum Emergency Room and Urgent Care
Snacking doesn't have to be unhealthy. You can easily power through National Snack Food Month with these delicious and nutritious snack ideas. So, what are you waiting for? Start snacking smart this winter!
And if you're in need of emergency or urgent care services, visit Full Spectrum Emergency Room and Urgent Care in San Antonio. With our price transparency, you'll know what you owe before you go. Learn more about our comprehensive service list today!