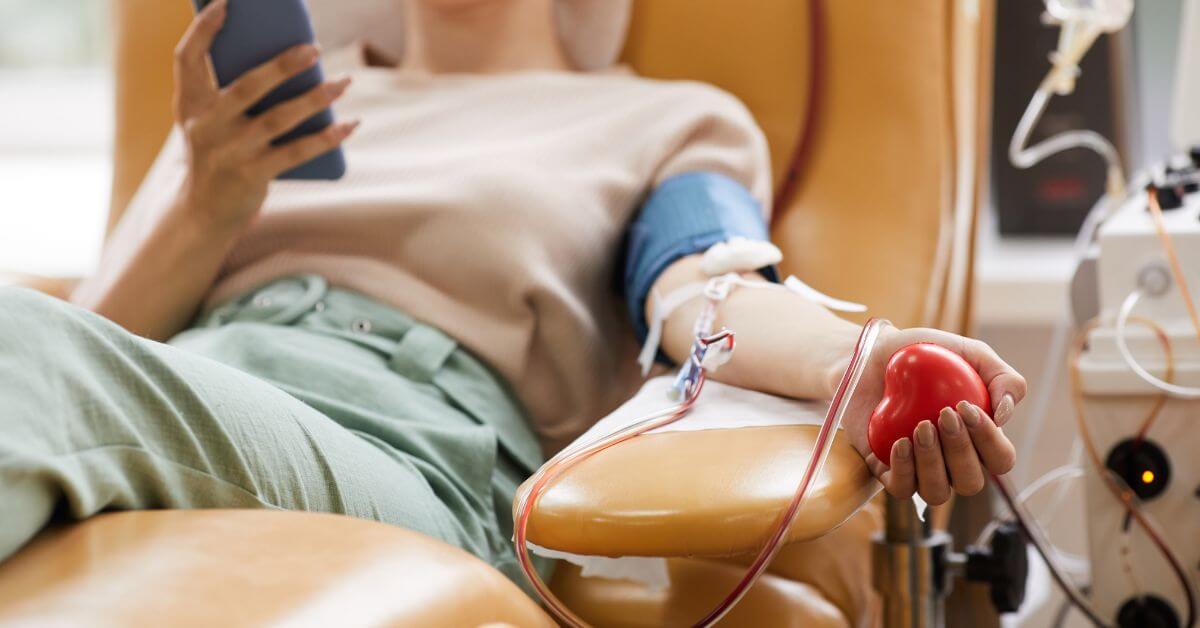 National Blood Donor Month
National Blood Donor Month is here, so it's time to focus on how we can help those in need! Every day in the United States, blood transfusions save countless lives — and blood donations are needed now more than ever.
Before we focus on how you can become a blood donor in Texas, here's what you should know about the impact of blood donations.
The Statistics
According to the American Red Cross, approximately 29,000 units of blood are needed every day in the United States alone for accident victims, surgery patients, cancer treatments, and other medical needs. In comparison, most donors are only able to donate 1-2 units at a time — the need for more blood donors is high.
In the Lone Star state alone, roughly 200 more daily donations are needed to restore the local blood supply. That's why it's so essential for those who are eligible to become blood donors.
Out of the 37% of Americans who are eligible to donate blood each year, less than 10% of that population do so annually.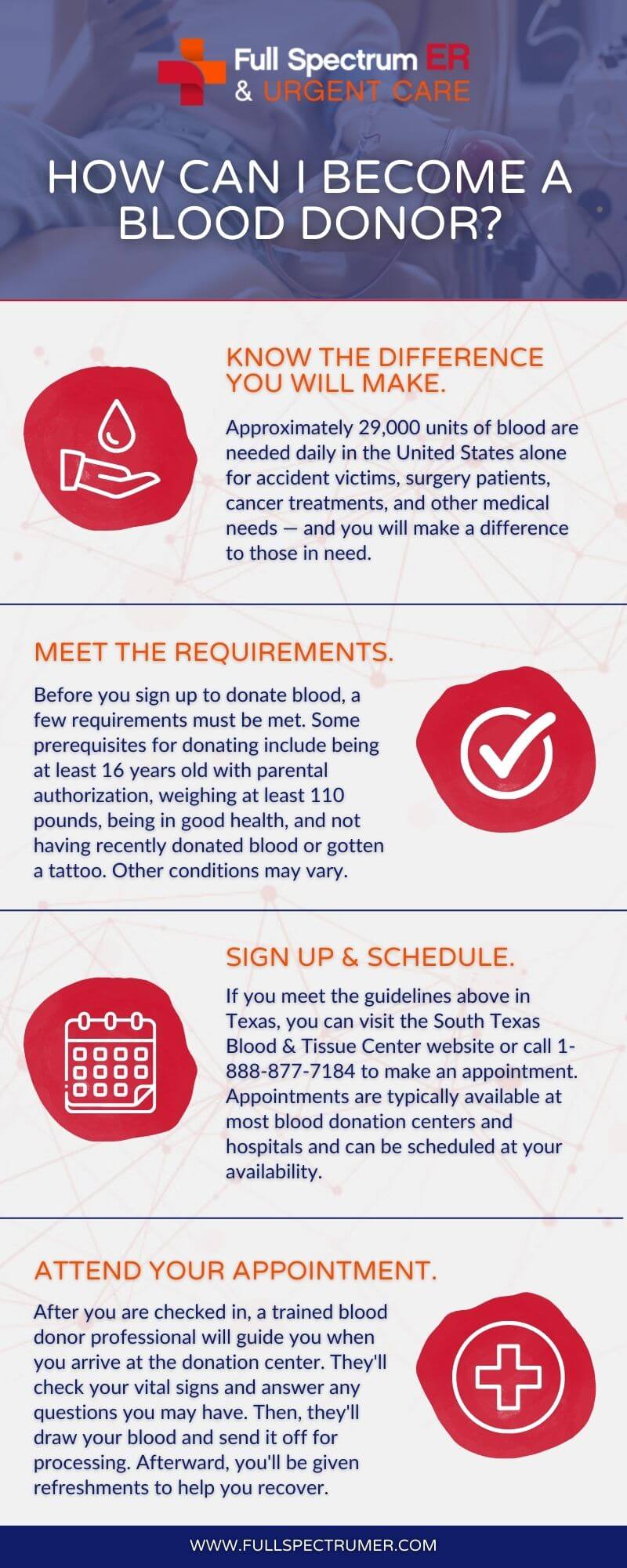 How Can I Become a Blood Donor in Texas?
The Requirements
There are a few requirements that need to be met when you sign up to be a donor, including:
The minimum age for participation is 16 years old (with parental permission) or 17 years old (without parental permission).
You must weigh at least 110 lbs.
You must be in good health and feeling well.
You must present a valid form of identification (such as a driver's license).
You must have not recently donated blood, received a tattoo or piercing, or traveled to a malaria-endemic country (typically within 90 days).
If you have a pre-existing condition such as diabetes, it must be managed appropriately and under a doctor's care.
The Process
If you meet the guidelines above and are interested in becoming a blood donor, you may wonder how to get started. It's easy! In Texas, potential donors can visit the South Texas Blood & Tissue Center website or call 1-888-877-7184 to make an appointment. Appointments are typically available at most blood donation centers and hospitals.
A trained blood donor professional will guide you when you arrive at the donation center. They'll check your vital signs and answer any questions you may have. Then, they'll draw your blood and send it off for processing. Afterward, you'll be given refreshments to help you recover. The entire process is often 30-45 minutes from start to finish.
The Difference You Will Make
No matter how you show your support this National Blood Donor Month, know that your efforts are making a difference in the lives of countless individuals. So, if you've been considering becoming a blood donor, now is the perfect time to make an appointment and donate today!
The on-site lab at Full Spectrum Emergency Room and Urgent Care can complete various diagnostic tests in 30 minutes or less to determine if you are eligible to donate blood.
Any situation, big or small, is handled by our experienced and knowledgeable staff – and you'll never have to wait. For more information about our San Antonio facilities, please get in touch with us online or call (210) 429-8313.