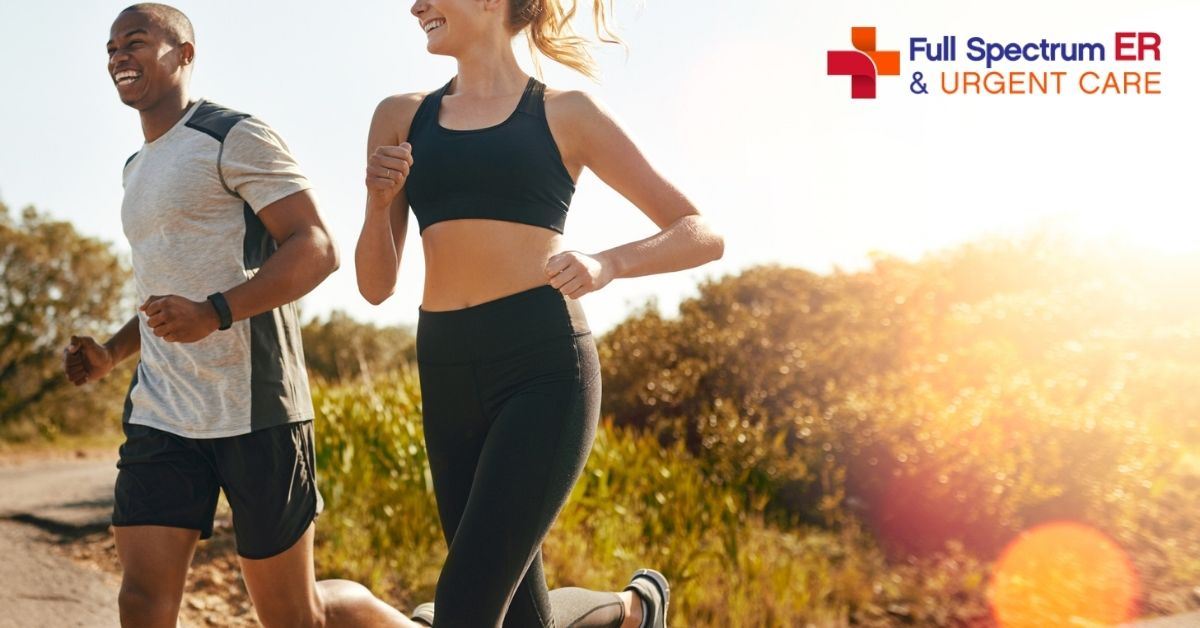 Giving Thanks for Good Health
As the world continues to navigate the COVID-19 pandemic, it is a constant reminder to be grateful for things you may not have previously considered, like your health. This holiday season is a perfect time to give thanks for your good health and the health of your friends and family, especially during this unprecedented period.
Studies have proven how showing gratitude daily can improve your mood, increase your energy levels, decrease your risk of illness, and improve your overall wellbeing. Here are four reasons to add your health to your list of reasons you are grateful this year:
1. Spending Time With Loved Ones
There is no better feeling than hugging people you love. Hugs release oxytocin, a neurotransmitter that reduces stress and anxiety and increases levels of happiness. When you are physically healthy, you can spend time with people who bring you the most joy without putting them at risk for illness. Even if there is a distance between you and those you hold dearest to you, your health allows you to speak with them on the phone or even travel to visit them.
Getting good exercise and remaining healthy reduce your risk of more serious health conditions such as heart disease, stroke, cancer, and memory loss. Not only does good health allow you to spend time with those you love in the present time, but it also extends your time with them throughout your life.
2. Enjoying the Weather
When you are feeling your best, you are able to enjoy the outdoors! Although San Antonio experiences scorching hot summers, now is the ideal time to go for pleasant walks outside and take advantage of the cooler temperatures.
Small experiences that may seem uneventful are still ones to cherish and be thankful for. Being able to take an evening stroll allows you to be grateful for your eyes that let you see beautiful sights, your ears that let you hear sounds of the neighborhood, and your feet and legs that let you move gracefully, without pain.
3. Having Holiday Dinners
Being in good health allows you to host family and friends for holiday dinners. When everyone gathers together, it usually results in smiles, laughter, new memories, and full bellies. The holiday season is the only time of year you get to eat your favorite traditional meals and most delicious desserts guilt-free.
Having big family gatherings is the perfect opportunity to be grateful for your mouth that allows you to eat and the taste buds that let you enjoy sweet potato pie. It also allows you to be thankful for your stomach that digests your food and soaks up nutrients to keep you healthy.
4. Performing Random Acts of Kindness
There is a common phrase that a "healthy body is a healthy mind." Your body and mind have a harmonious relationship, and when both are aligned, you feel your ultimate best. Completing a simple act of kindness is the easiest way to spread happiness and kindness to others. Additionally, doing things for others incites joy within yourself. Spread kindness, cheer, and gratitude this holiday season by reminding others why they should be thankful for their health.
Medical Care if You Are Under the Weather
If you begin to feel under the weather this holiday season, the medical professionals at Full Spectrum Emergency Room and Urgent Care can help get you feeling back to yourself. Our facilities offer little to no wait time as well as walk-in services because we value your time as much as you do.
Full Spectrum Emergency Room and Urgent Care uses a hybrid model that offers both urgent care and emergency room services. We are dedicated to providing the best quality care for you and your entire family. No matter how minor or major, we can treat any condition and get you back to your holiday celebrations.
Send us a message online or call (210) 429-8313 to speak to one of our helpful staff members.