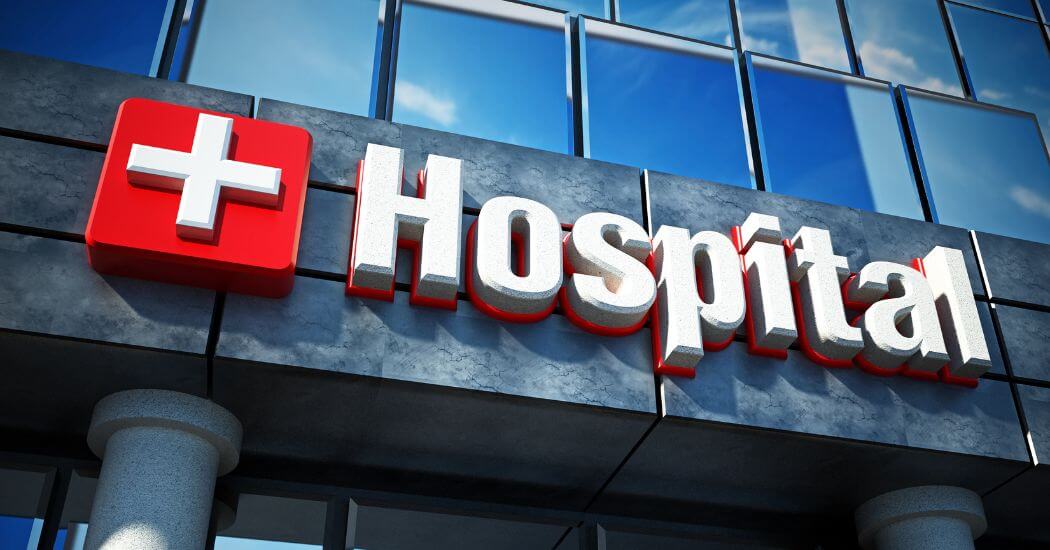 What's the Difference?
When it comes to medical emergencies, knowing where to go for help is important. For many people, the decision is between an emergency room and an urgent care center. While both offer medical care, the two are not the same. This blog will help you understand the differences between an emergency room and an urgent care center and what to expect in each setting.
Emergency Rooms: Definition and Purpose
An emergency room is a medical facility that provides immediate and urgent medical care to patients with life-threatening conditions. Emergency rooms are equipped to handle various medical emergencies, including heart attacks, strokes, severe injuries, and other life-threatening conditions.
The primary purpose of an emergency room is to stabilize patients and provide them with immediate medical attention. Emergency healthcare can include administering medication, performing surgery, and providing life-saving procedures such as CPR.
However, it's important to note that emergency rooms can also have long waiting times and high costs, especially for those without insurance. It's crucial to use emergency rooms only for genuine medical emergencies to avoid unnecessary healthcare expenses and overcrowding of emergency departments.
Urgent Care Centers: Definition and Purpose
On the other hand, urgent care centers provide medical care for conditions that are not life-threatening but require immediate attention. These can include minor injuries, fever, dehydration, flu, and other illnesses that need prompt treatment.
The primary purpose of urgent care centers is to provide timely medical care without the long waiting times associated with emergency rooms. This makes them an excellent option for those who need medical attention quickly but do not have a life-threatening condition.
Urgent care centers can also provide a wide range of services, including diagnostic tests, lab work, and X-rays. They are typically staffed with experienced medical professionals, including physicians, nurse practitioners, and physician assistants.
Additionally, many urgent care centers offer extended hours of operation, including evenings and weekends, to provide more accessible medical care for patients.
Non-Emergency Issues vs. Emergency Issues
If you have a minor medical issue, such as a cold, fever, or a minor injury, an urgent care center is the best option for you. Urgent care centers are equipped to handle minor medical issues and can provide you with prompt medical attention.
However, if you have a life-threatening medical emergency such as chest pain, difficulty breathing, or severe injury, you should immediately go to an emergency room. Emergency rooms are equipped to handle all types of medical emergencies and can provide you with life-saving medical care.
Full Spectrum Emergency Room and Urgent Care's Hybrid Model
At Full Spectrum Emergency Room and Urgent Care, we offer a hybrid model that combines the best of both worlds. This provides the perfect solution for anyone needing urgent or emergent medical care. With our hybrid model, we can treat almost any condition, no matter how minor or significant — and care for all ages, from pediatrics to adults and geriatrics.
Our facility is furnished with state-of-the-art equipment and trained by experienced medical professionals to provide compassionate and effective care. Our team comprises board-certified physicians, emergency room doctors, and nurses who work together to provide our patients with the highest quality care.
Additionally, our hybrid model means you won't have to worry about long waiting times or the hassle of visiting multiple medical facilities for different ailments. We provide prompt attention for all types of injuries and illnesses, whether it's a minor injury or a life-threatening emergency.
At Full Spectrum Emergency Room and Urgent Care, we believe in transparent pricing and provide our patients full transparency, so they know what they owe before they go. We show patients at most what is out of pocket, ensuring no surprises regarding billing.
Know Where to Go: The Place That Covers the Full Spectrum of Health
Full Spectrum Emergency Room and Urgent Care is open 24/7 and can provide prompt medical attention, regardless of the type of medical issue you are facing.
Contact us today by calling (210) 429-8313 or filling out our online form to learn more about our services and how we can help you stay healthy and well.