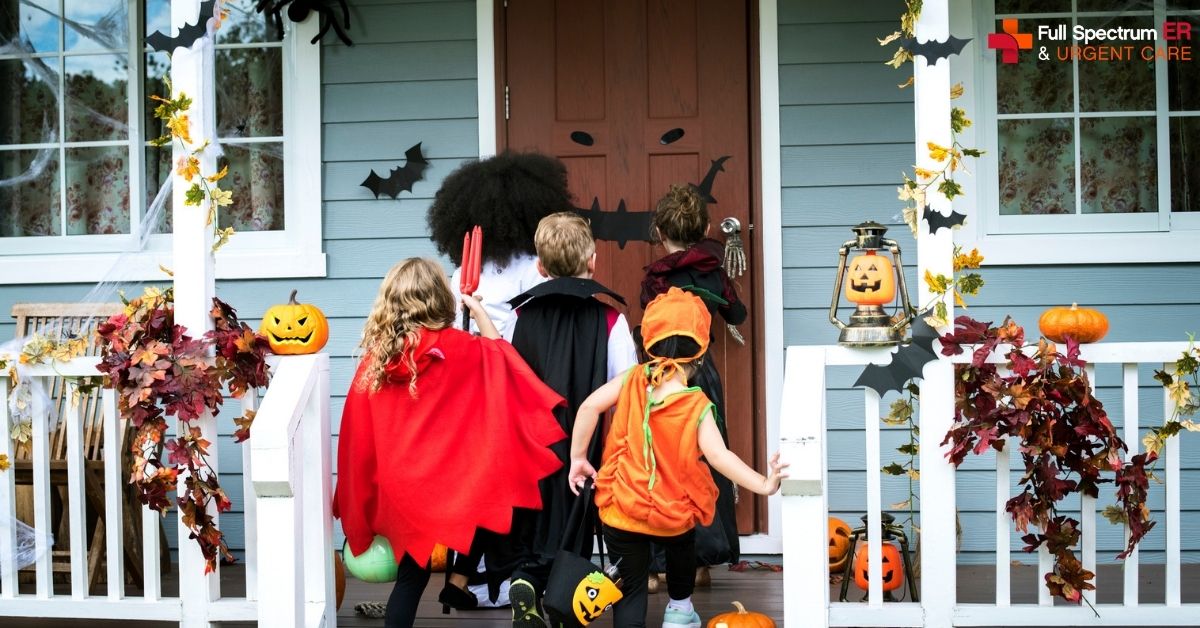 All Treats and No Tricks
Halloween is one of the trickiest days of the year when it comes to managing your child's food allergies. Each year, children walk around their neighborhood in their favorite costumes in hopes of getting a bag full of treats. However, for children with food allergies, these treats can be very dangerous.
Some of the most common food allergens include milk, eggs, peanuts, tree nuts, shellfish, wheat, and soy. Aside from the shellfish (hopefully), those allergens are found in the most popular candies that get passed out on Halloween night.
If your child has a food allergy, they are still able to enjoy this holiday! Here are some tips and tricks to ensure your kiddo doesn't have any allergy scares:
Teal Pumpkins
The Teal Pumpkin Project is an initiative that makes trick-or-treating safer and inclusive for those children living with a food allergy. By placing a teal pumpkin on your doorstep, you are signaling that in addition to candy, you offer allergy-safe treats.
Likewise, if you are trick-or-treating with your child and see a house with a teal pumpkin, they have safe choices for you!
Read the Ingredients
Always read the ingredients of the treats your child receives before allowing them to indulge. Even if they are items you consider safe, their ingredients are frequently changed by companies. Try to avoid letting your little one snack on their treats while walking around to prevent any allergic reactions, and have an EpiPen on hand just in case.
Set Up a Safe Swap
After inspecting all of your child's candy, put aside the ones they can not have and place them in an unreachable area. Make an agreement with your child to trade any unsafe treats for safe sweets or special prizes in replacement of the candy they can't have.
Some safe non-food items include books, toys, stickers, bubbles, and craft kits. Other safe food items are jack-o'-lantern oranges, caramel apples, or packets of apple cider!
Treating Allergies at Full Spectrum Emergency Room and Urgent Care
While you can take every necessary precaution to avoid an allergic reaction, they are still possible. If your child begins to experience allergy symptoms, bring them in for treatment immediately.
At Full Spectrum Emergency Room and Urgent Care, our emergency room has no wait time so that we can get your child in faster for quicker recovery. Our compassionate, caring staff will ensure your little one is comfortable and receiving the highest quality care possible.
To learn more about our emergency pediatric care, contact us online or call (210) 429-8313.